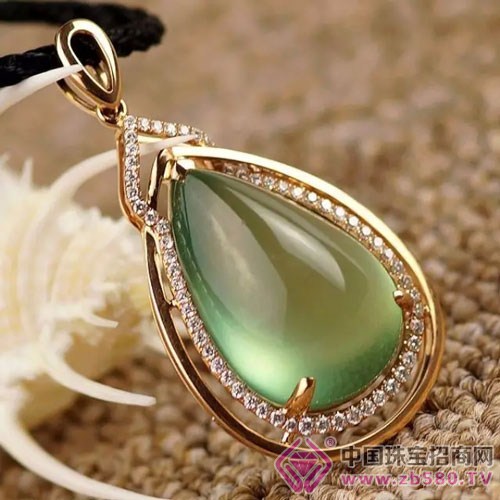 Some crystal and lovely gemstones have a color similar to that of a certain fruit, which makes people covet, so it is easy to understand these beautiful gemstones with the name of fruit. Such as garnet, watermelon tourmaline, olivine. Today's protagonist is a beautiful grape stone.

As the name suggests, grape stone is like a cyan grape stripped with a thin layer of peel, crystal clear, even the natural grape stone wrapped in the inevitable cracked cotton, also like the fruit fiber in the grape fruit is lifelike.

·Highly popular gemstones·

The grape stone has a crystal-clear color, a refreshing natural color, a rare cat-eye effect, and a strong fluorescence. The pleasing overall image makes the grape stone become the new darling of many fashion jewellery design masters in the world, and the jewellery design products mainly composed of grape stone are endless. Paris Fashion Week, Oscar Awards Ceremony, all kinds of fashion catwalk shows, whether as the main gem setting or auxiliary gemstones, can see the bright light of the grape stone.

The popularity of mint green also makes more women who love beauty begin to pay attention to the grape stone. This green color is a lucky gem of common color, which makes the grape stone accumulate super high popularity. Grape stone has been popular in Taiwan, and the beautifully designed grape stone accessories have been loved and welcomed by the public. As the jewellery, the wear rate of jewellery among women has been rising, and it has gradually become one of the gems that everyone pursues.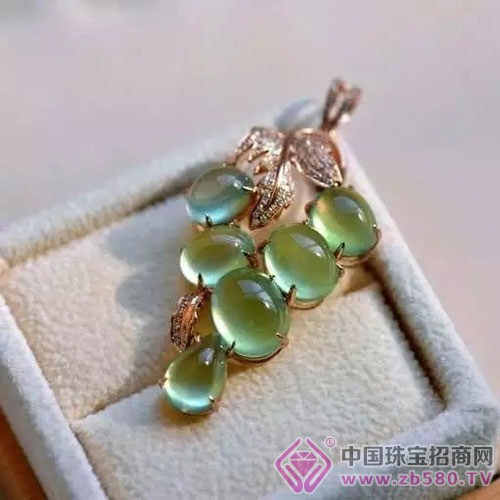 ·The value of grape stone

The top grade grape stone has a look of glassy jade, crystal clear, high transparency, and a touch of faint fluorescence, which is amazing. The grape stone is more common in green. Generally speaking, the yellow-green grape stone is a high-quality grape stone. Therefore, we have seen the yellow-green grape stone as the main stone in the international luxury jewelry design.

Of course, we not only judge the value of the grape stone from the color and the rarity, but also the internal cleanliness of the grape stone, the net permeability, and the inclusions are also the same as the production and color of the grape stone, which is linked to the value of the grape stone. .

·The identification criteria of grape stone·

The color of grape stone is colorless from light green to gray, green grape stone is more common, and gray is rare. The yellow-green grape stone is defined as a high-grade grape stone, and the pure and high-quality grape stone is sparsely produced, so it is expensive. Grape stone is a semi-precious stone with faint fluorescence, observing inclusions and rarely producing symbiotic minerals. A careful identification is required to be able to distinguish between true and false.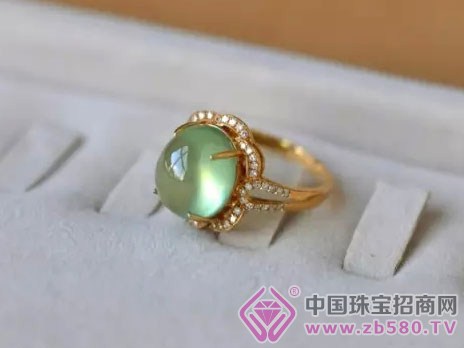 ·Maintenance of grape stone·

Grape stone is a natural semi-precious stone, and careful maintenance of the grape stone jewelry is required to continue the beauty of the crystal clear grape stone. We can simply clean the grape stone, soak the grape stone into the diluted soapy water and rinse it off with water.

Due to the brittleness of the grape stone, in daily life, it is necessary to avoid collision with metal hard objects and some crystal jade to prevent indelible marks on the surface of the grape stone. If not worn, it should be wrapped separately. .

Try not to soak or rinse the grape stone with hot water. This has certain damage to the grape stone. Although the acid-base solution does not damage the grape stone, it is necessary to pay attention to the damage of the metal or other materials of the grape stone. , as far as possible to avoid contact.

Cotton Sateen Fabric,100% Cotton Sateen Fabric,Waterproof Cotton Sateen Fabric,Printed Sateen Fabric

Shaoxing Anze Textile Co.,Ltd , https://www.anzefabric.com