May 9, 2014, Shenzhen International Underwear Brand Exhibition opened on schedule, Kai Shi-fen underwear to 252 square meters of large area booth once again become the focus of the show. Kai Shifen underwear This exhibition will break the regular exhibition in order to display products or catwalks in the form of "water as the mirror" concept show the concept of the concept of static and dynamic clever combination, continue to describe the design and art, design and life The wonderful story, the different elements are combined together to explain the story behind the product design in the form of art, in the entire booth design into the music, aromatherapy, pottery, tea ceremony, floral and other arts and crafts, to create Kai Shi-fen life Museum. China Beauty Network reporter went to Kai Shi-Lin underwear booth visit and was fortunate enough to interview with Kai Shi-fen underwear yellow total.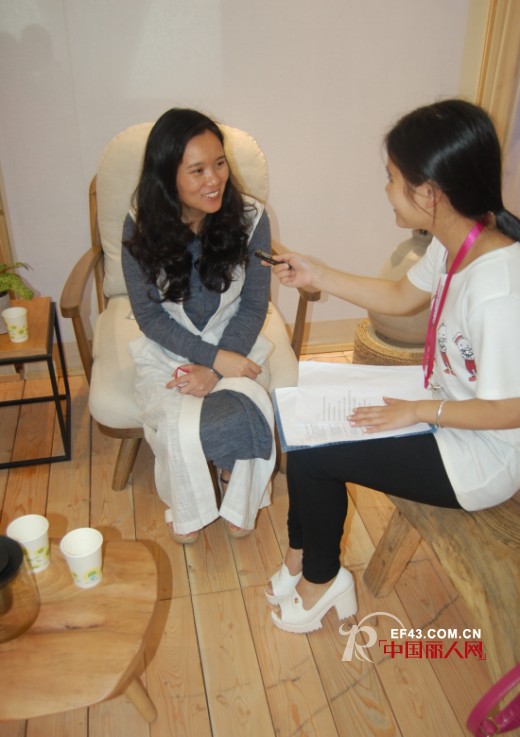 Kai Shi-fen yellow underwear and China Beauty Network reporter

Beauty Network Reporter: Huang total, please brief us under the brand Cassifen it

Kai Shi Fen Huang Total: Kai Shi Fen do not need too much introduction, do not need to use a lot of language to decorate, we can feel hard

Beauty Network Reporter: "water as a mirror" is also the theme, as the theme of the same mood as a mirror

Keishifenhuang total: now the whole market more impetuous, "water as the mirror" is the theme of all things, water is a more calm thing, but there will be a lot of people's heart tangled to the theme of water Is to allow women to find their true self, "mirror" mirror mirror, is the need to constantly use the mirror to see our heart at this moment, clear their own direction.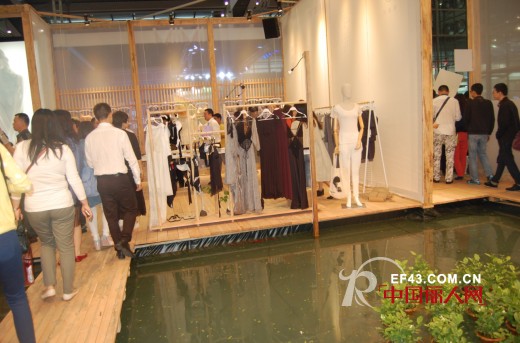 Kai Shifen underwear 2014 Shenzhen underwear exhibition "water as a mirror" theme exhibition debut

Beauty Network Reporter: Talk about the design and ideas of the Kai Shifen Pavilion right

Kai Shi Fen Huang Total: Many of the exhibition hall come over and asked me if I spent a lot of money, I think more is the value of creation, the construction of the pavilion in fact not much cost, the important thing is a design and Creation is very important.

Beauty Network Reporter: What is the age of Keshi Fen is the main?

Keishifen total yellow: women's lives are colorful, Kai Shi-fen does not identify its age fitness, only to fit you, able to integrate into the female life, do not mind their own age, Kai Shi-fen for urban elite , Let the urban community continue to upgrade the grade, but also allow women to have their own way of life.

Beauty Network Reporter: This time we hold this forum is for what content to start?

Kai Shi Fen Huang total: This forum we are divided into three parts, one: brand introduction, two: operating system, three: brand positioning and brand strategy.

Beauty Network Reporter: We Kai Shi Fen online flagship store it?

Kai Shi Fen Huang total: At present, there is no online flagship store Kai Shi, Kai Sifen current style is not suitable for online, these two years is mainly the construction of offline channels, I think this information network are very Fast, will not go to specifically refuse, you can also interact with fans online, there will be a different marketing model, so that she would like to go to the store to buy.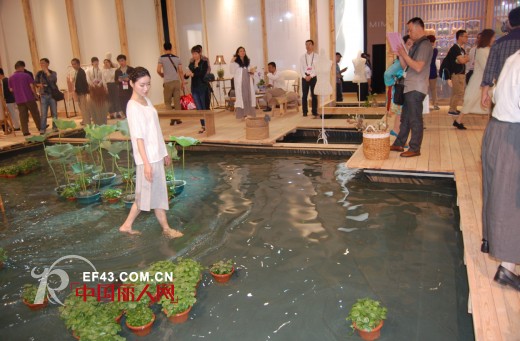 Kai Shifen underwear 2014 Shenzhen underwear exhibition "water as a mirror" theme exhibition debut

Beauty Network Reporter: The Kai Shifen Pavilion is the show this spring and summer new?

Kai Shi Fen Huang total: This exhibition is part of our spring and summer this year, new products, and this year our home service is more subject to everyone's favor, we use the material of cotton, including the workmanship of our underwear.

Beauty Network Reporter: That the next season we will be what style it?

Keishifenhuang total: the style of the second quarter will certainly not have much change, must be based on the original basis of our brand in the increase of a number of different areas of goods, such as our home clothes can be a community walk wearing, also Weekend family can wear, different home series which also have different elements. Elemental style is still simple, natural, stylish.

Beauty Network Reporter: Kai Shifen this year what planning?

Kai Shifen Huang total: This year, Kai Shifen in Guangzhou on August 10 there is a big show, the theme of "walking" is the theme of Kai Shifen embodies a growth process, is a step toward the goal, has been walk.

Beauty Network Reporter: Kai Shifen on the future what kind of plan and development

Kai Shi Fen Huang total: three plans: one: three years under the channel to reach three to five hundred stores, two: we will establish e-commerce team, three: our existing channels and research and development Team closer to improving efficiency.

Beauty Network Reporter: Thank you for taking the time to accept our interview.


Artificial Turf Secondary Backing

Artificial Turf Cost,Artificial Grass Bunnings,Artificial Turf Installation,Artificial Turf Secondary Backing

Yizheng fengyisheng nonwoven co., ltd. , https://www.fys-nonwoven.com